Services
Individual Coaching
Organizational Troubleshooting
Projects
Interim Senior Management
Management Training
Business Tools
Accounting tools for non-accountants
Sales forecast, Budget, Cash flow forecast
Inventory control
Business plan
Marketing calendar
Employee handbook
Partnership Agreement
EXCEL for business
Business Practices
Communications
Planning
Strategic Selling
Customer Service
Publicity, Marketing
Hiring and firing
Buying and selling companies
Individual Coaching
Leadership and Management
Supervision
Setting and achieving goals
Getting things done
Managing growing organizations
Empowering employees
Financial skills for non-financial managers
Myers-Briggs Type Indicator® Assessment*
Strong Interest Inventory® Assessment**
*Myers-Briggs Interest Inventory is a registered trademark of the Myers-Briggs Trust
**Strong Interest Inventory is a trademark of CPP, Inc.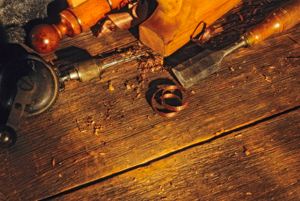 A Case History:
Engineering Success
A young engineering company was struggling to meet payroll. Over four years, together we built a profitable, successful organization that quadrupled in size, financing growth entirely out of earnings, and finally sold the company at an advantageous valuation.
A Case History:
Retail Startup
A small, inexperienced retailer, one year after starting the company, still could not support the owner. Over the next year of working together, she learned to manage inventory and cash flow to make the transition from start-up to a growing, profitable, successful establishment, providing income for the owner and the employees.